Welcome to
Krishna Valley
Indian cultural center and ecological farm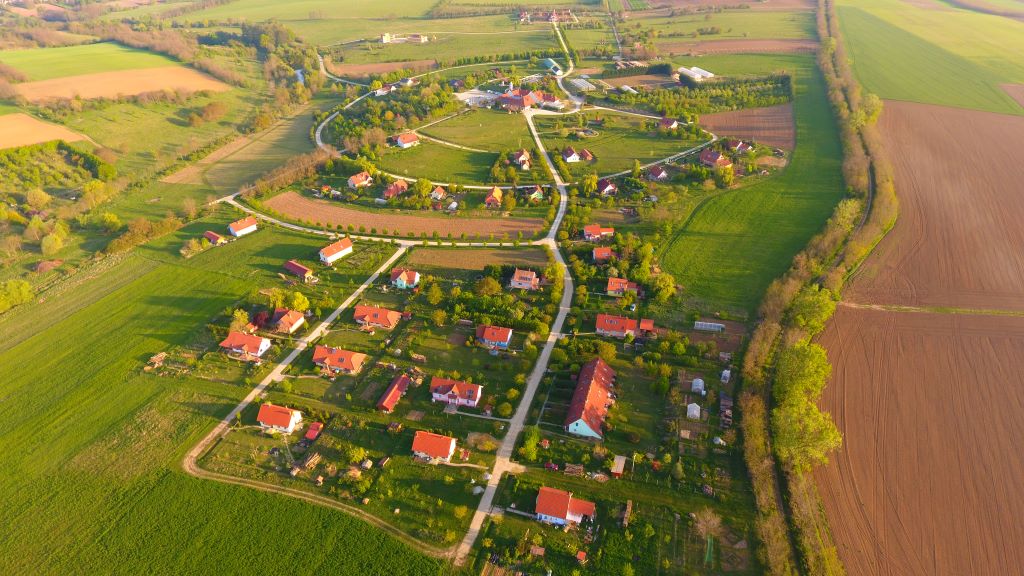 Opening hours:
Tuesday – Sunday
10:00 am – 17:00 pm
Monday closed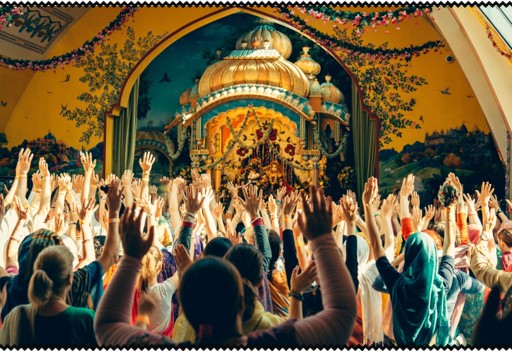 Entrance tickets:
Single ticket: HUF 3,000
Pupils, students (up to the age of 18): HUF 2,000
Senior citizens: HUF 2,000
Free of charge for children up to 6 years old.
Family discount:
Available only between 1 May – 30 September
2 adults + 1 child: HUF 7,000
2 adults + 2 children: HUF 8,500
2 adults + 3 children: HUF 10,000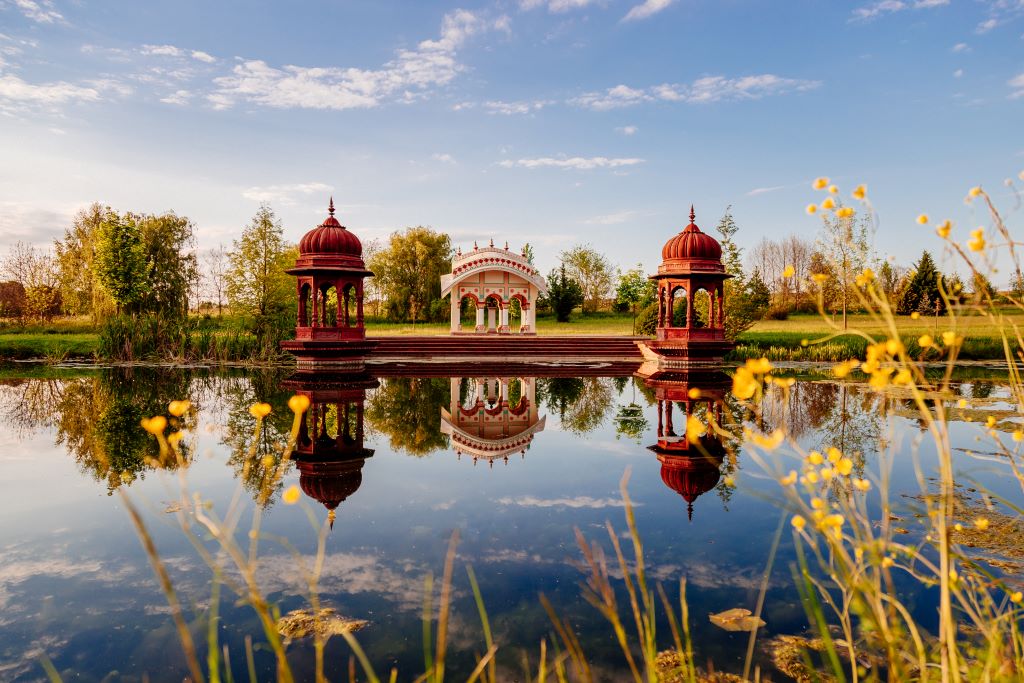 For your guidance:
India's Gateway in the Heart of Europe
Krishna Valley Indian Cultural Centre and Eco Farm in Hungary is one of the largest and oldest ecovillages in Europe. It is a member of the Global Ecovillage Network of Europe, and its research institute has an observer status in the United Nations Framework Convention on Climate Change. Krishna Valley's representatives cooperate and share their experiences with a wide range of international organizations, including universities and higher educational institutions.
The 300-hectare farm was established in 1993 with the purpose of educating people about the values of ancient Vaishnava culture, self-sufficiency, organic farming, cow protection, vegetarianism, as well as natural, God-cantered lifestyle. The centre of the community consisting of 150 monks and families is the Radha-Syamsundara temple, which has been built in the local architectural style, but inside it is richly decorated with Indian motifs, pillars, colourful dioramas and paintings.
The building itself fits nicely into the landscape and it is surrounded by agricultural lands, a Cow Protection Centre with seventy cows and oxen, a botanic garden, family houses, a school, a guesthouse, a vegetarian restaurant and other guest facilities.
In the past years the number of visiting guests has increased to 25 thousand annually. As Krishna Valley is not an open-air museum, the guests can get a glimpse into the daily life of the village residents. Visitors can take a tour around the organic garden, the cowshed, the souvenir shop and there is a restaurant as well. One can take a short walk from the reception to the main building through the botanic garden – Indian style pavilions, ponds, huge elephant statues and special species of plants come into view on the way.
The gem of Krishna Valley:
The Shrine
The physical, spiritual and intellectual centre of our community is represented by the temple situated on the hilltop. Featuring a traditional Indian architectural style and elements, it is a truly unique sight in Hungary. Join one of the hourly guided walks to get a grasp of its spiritual importance, cultural traditions and customs.
Krishna consciousness originates in India and it is the most ancient and most well-known form of Hinduism. Our main sacred text is the Bhagavad-gītā. From the middle of the 1960s, the monotheist Krishna faith became well-known in the western world. His Divine Grace A. C. Bhaktivedanta Swami Prabhupāda (1896-1977) founded the International Society for Krishna Consciousness (ISKCON) in the United States in 1966.
Information for pilgrims and congregation: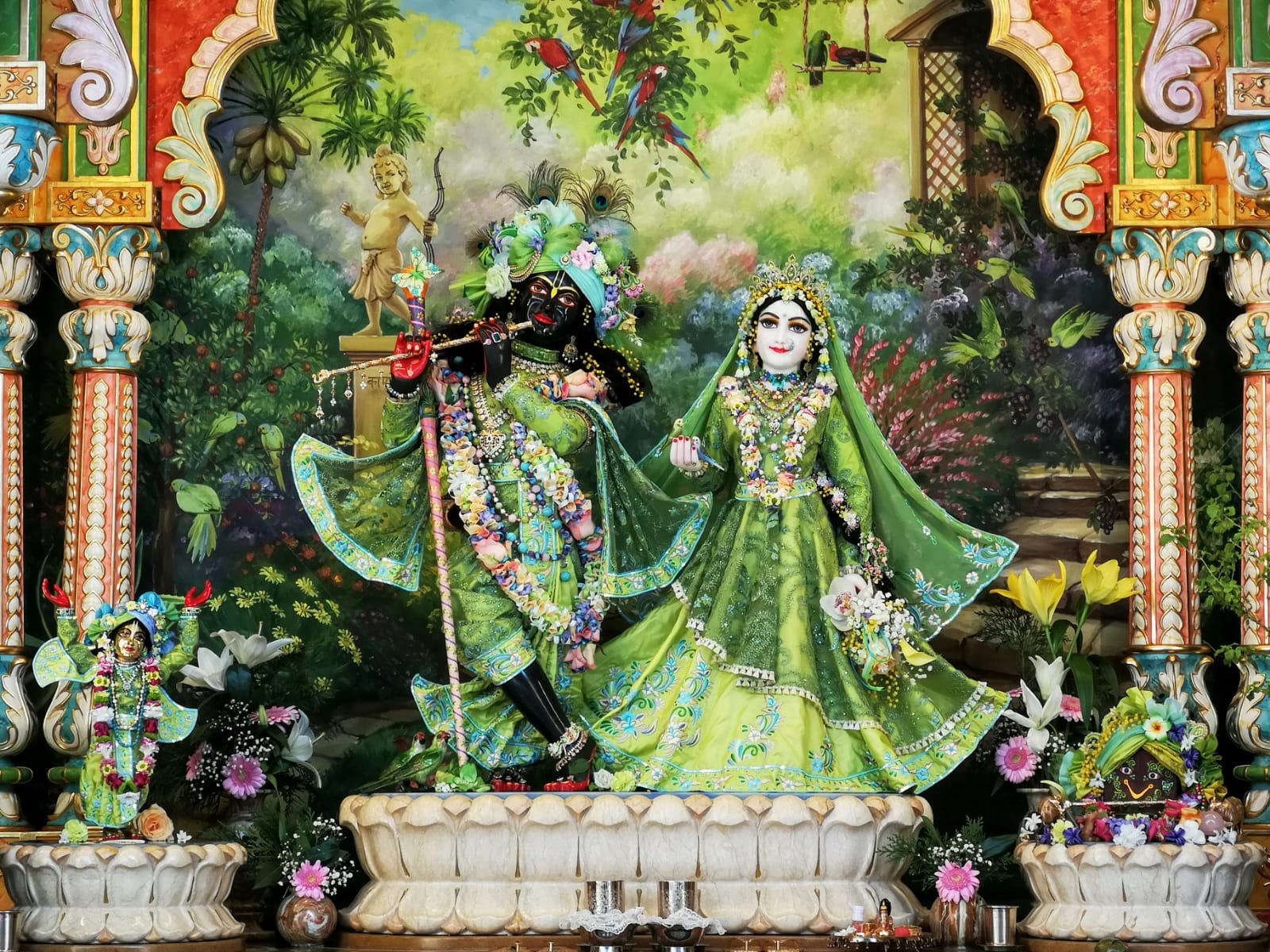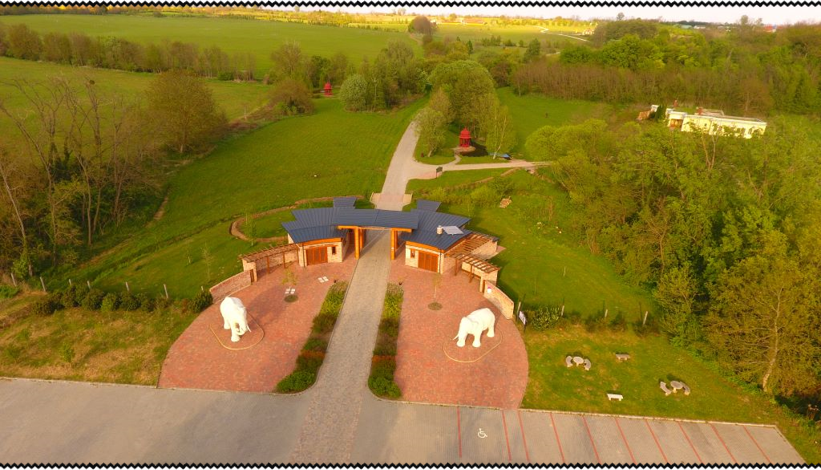 Seasonal programmes
Things to see inside the temple
Hourly guided tours in the temple will give you an overview on the history of the farm and the daily life of our residents. Our vegetarian restaurant and Indian souvenir shop welcomes visitors between the 1st of March and the 31st of October.
Outdoors sights
The main entrance of Krishna Valley is marked by two giant elephants that were built by local sculptors. Along the road leading to the temple, domed pavilions, a rivulet and artificial lakes will help you feel relaxed. In addition to a three-nave crop-cellar, a vegetable and fruit garden can also be found behind the shrine. From here you can have a pleasant walk to the cow-protection centre.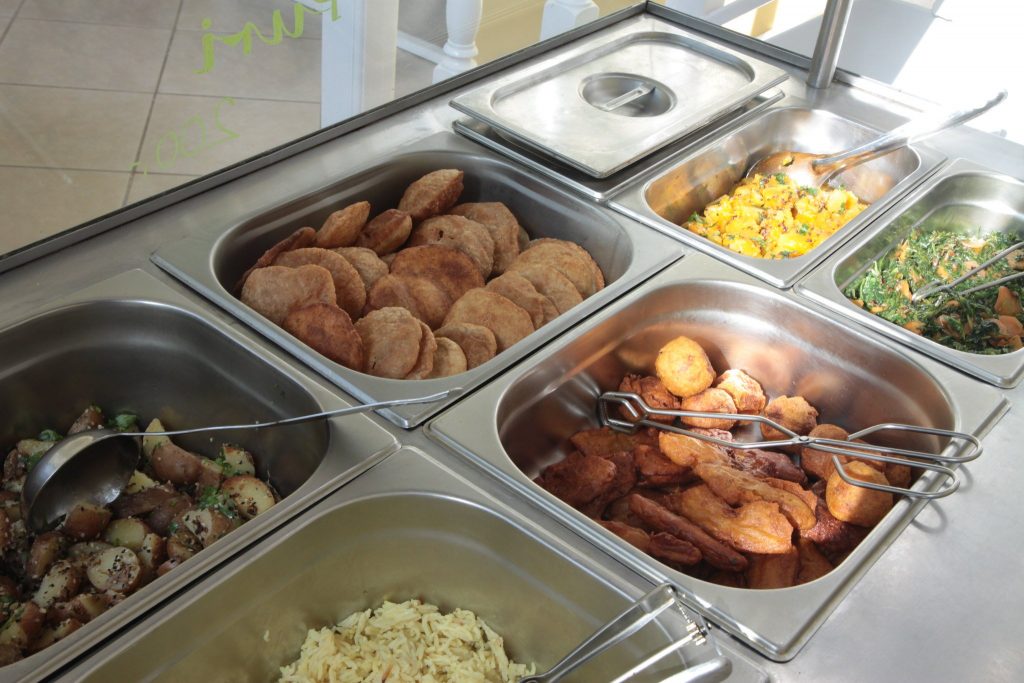 Dine with us
Govinda Restaurant
Vegan and vegetarian restaurant. Freshly made, exotic Indian dishes, home-made cakes, vegan desserts and refreshing beverages await you at our restaurant. Our dishes and beverages are made from organic fruits, vegetables and grains grown in our garden, they are lactose-free and most of them also gluten-free.
Opening hours (May 1st to September 30th):
Tuesday – Sunday 12.00 – 16.30
Monday closed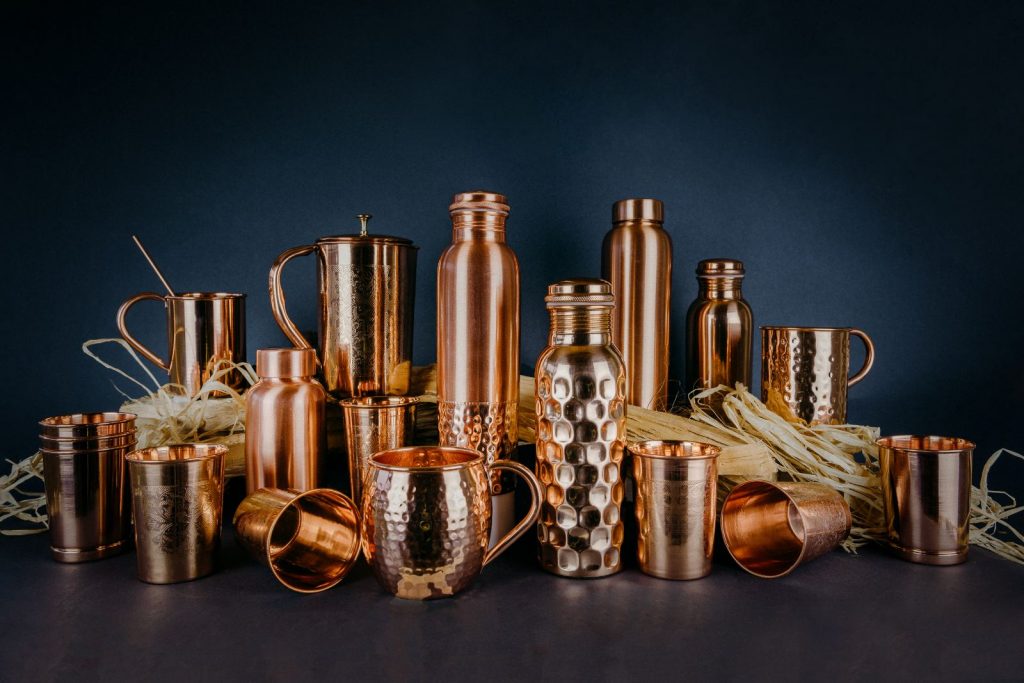 Shop with us
Souvenir shop
Our shop features a wide variation of products that will for sure peak your interest. In our shop you will find Indian style clothes, vegan cosmetics, copper drinking bottles, conserves from Krishna Valley's produce and much much more
Opening hours:
Tuesday – Sunday 11:00 – 18:00
Monday closed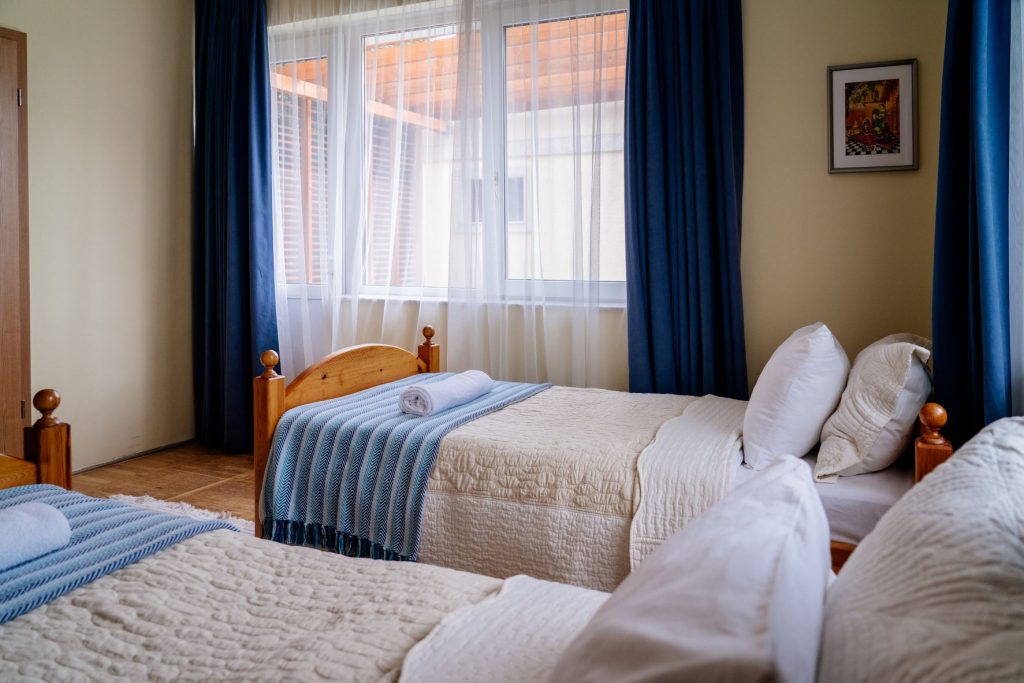 Stay with us
Guesthouse
Why only stay for a day visit, come spend a few more days of us to fully experience what Krishna Valley has to offer. We have a wide range of accommodation possibilities from budget dormitory room to deluxe rooms. And our guesthouse is open all year round!
Opening hours:
Thursday – Monday 9:00 – 13:00 and 14:00 – 18:00
Tuesday and Wednesday 10:00 – 15:00

Our Phone:
Fell free to call us from 10:00 to 16:00
General touristic questions: +36-30-458-3373
Group bookings: +36-30-436-3900
Guesthouse: +36-30-239-9265
Shop: +36-30-663-1413


Our Address:
Or visit us at:
8966 Somogyvámos, Gauranga tér 1, Hungary